Stan Smith Remembered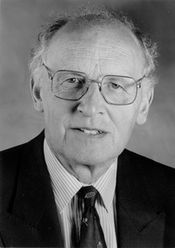 We were very sad to hear that Stan Smith passed away in his sleep on the night of 6th November 2005. The following tribute to Stan is reproduced by permission of English Lacrosse.
---
The whole of Lacrosse will be saddened to learn of the death of Stan Smith, one of the great servants of the game.
Stan learnt his Lacrosse at Manchester GS. He moved to London to further his career in property where he joined Purley LC and served the club for many years as a player and officer.
Between 1977-80 he was President of SEMLA. He was President of the ELU from 1989-91 and President of the International Lacrosse Federation from 1991-94.
The sympathies of the English Lacrosse Association and the whole of the Lacrosse world go to Stan's family and in particular to his wife June.
Peter Hobbs, the current President of the International Lacrosse Federation spoke on behalf of the whole Lacrosse community when he said, "Stan Smith was a wonderful supporter of Lacrosse, international Lacrosse and the ILF. He of course represented England at the ILF table during times when we did not have as many representatives as there are today.
They were times when our problems were quite different to what they are today. He was President of the ILF and as such was astute, articulate and above all fair and equitable.
Stan was always a gentleman and it was my pleasure to have known him.
Thank you Stan."
Tom Hayes, a former President of the ILF and the Chair of the International Lacrosse Development Committee, said, "Stan was a true gentleman and a dedicated lacrosser. He ushered in the golden age of international lacrosse development that we are currently witnessing and should be remembered for these accomplishments. He will be missed."
On behalf of the English Lacrosse Association Chief Executive David Shuttleworth said, "Like many involved in Lacrosse Stan wore many hats and served the game at all levels from his club, Purley, up to the International Federation. To those of us who have been involved in the game for many years Stan was a valuable colleague and a true friend. We shall miss him greatly."
June and her family wish to thank all those who attended Stan's funeral on the 18th November and for the many messages of sympathy, flowers and donations to the Centurion Lacrosse Club in Stan's memory, which has been a great comfort to them.